Membership does have its privileges!
Joining is easy!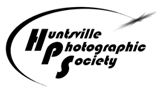 Membership in HPS entitles you to participate in the monthly competitions, and qualifies you for numerous discounts at participating area photo and arts stores. It also entitles you to use the HPS darkroom.
Once you apply, you can download the New Member Packet, too!